Campbell CA Sprinkler Repair and Maintenance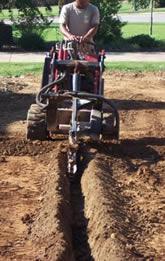 We are dedicated to providing the best sprinkler repair in Campbell, CA. We stand out among the Campbell California sprinkler repair companies because of our quality of service. No matter how big or small the project, we work diligently to ensure that we exceed our customers' expectations.

When installing new irrigation systems, we tailor the systems to meet the specific needs of our customers' landscaping. We're eager to discuss retrofitting and upgrade options for your existing sprinkler system to improve water efficiency, zone coverage, or to simply update aging systems.

Call on the Campbell, California sprinkler repair experts to troubleshoot your existing irrigation systems and repair them quickly and effectively. Contact us immediately for emergency repairs if your lawn is flooding or you are experiencing other urgent irrigation issues so that we can get to work as quickly as possible to minimize damage.
---
Campbell Sprinkler System Maintenance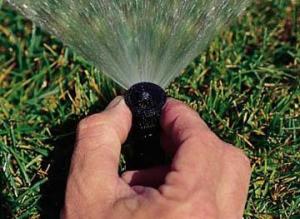 We specialize in Campbell, California sprinkler system maintenance. Maximize your irrigation system's performance by scheduling regular maintenance service with the Campbell California sprinkler system experts. Let us winterize your sprinkler system to prevent damage to your sprinkler system's heads, pumps and pipes, and let us get your irrigation system back up and running in the spring.
We are a one stop shop when it comes to irrigation and landscaping. We also provide landscaping, stonework and masonry services. Check out our Services page to learn more about our wide range sprinkler system and landscaping offerings. Give us a call today to set up an appointment with the best Campbell, California sprinkler system experts around.